Stonebelt Supply exists for two reasons. The first is to make your feet a little more fun. The second is to help benefit adults and children with special needs. Every sock purchase you make will do both - help you brighten up your hooves, and donate 10% of your purchase to camps for special needs.
Stonebelt Supply started designing in the Fall of 2016. We originally set out with the purpose of creating a breathable sock alternative for bikers and aerobic athletes who struggled with uncomfortable sweaty feet. We tested dozens of materials and used trial and error to narrow to the beautiful product we have today.
All of our products have been designed with distinct detail; hand selected polyester fabric, precise color swatches, and ethical partnerships in manufacturing.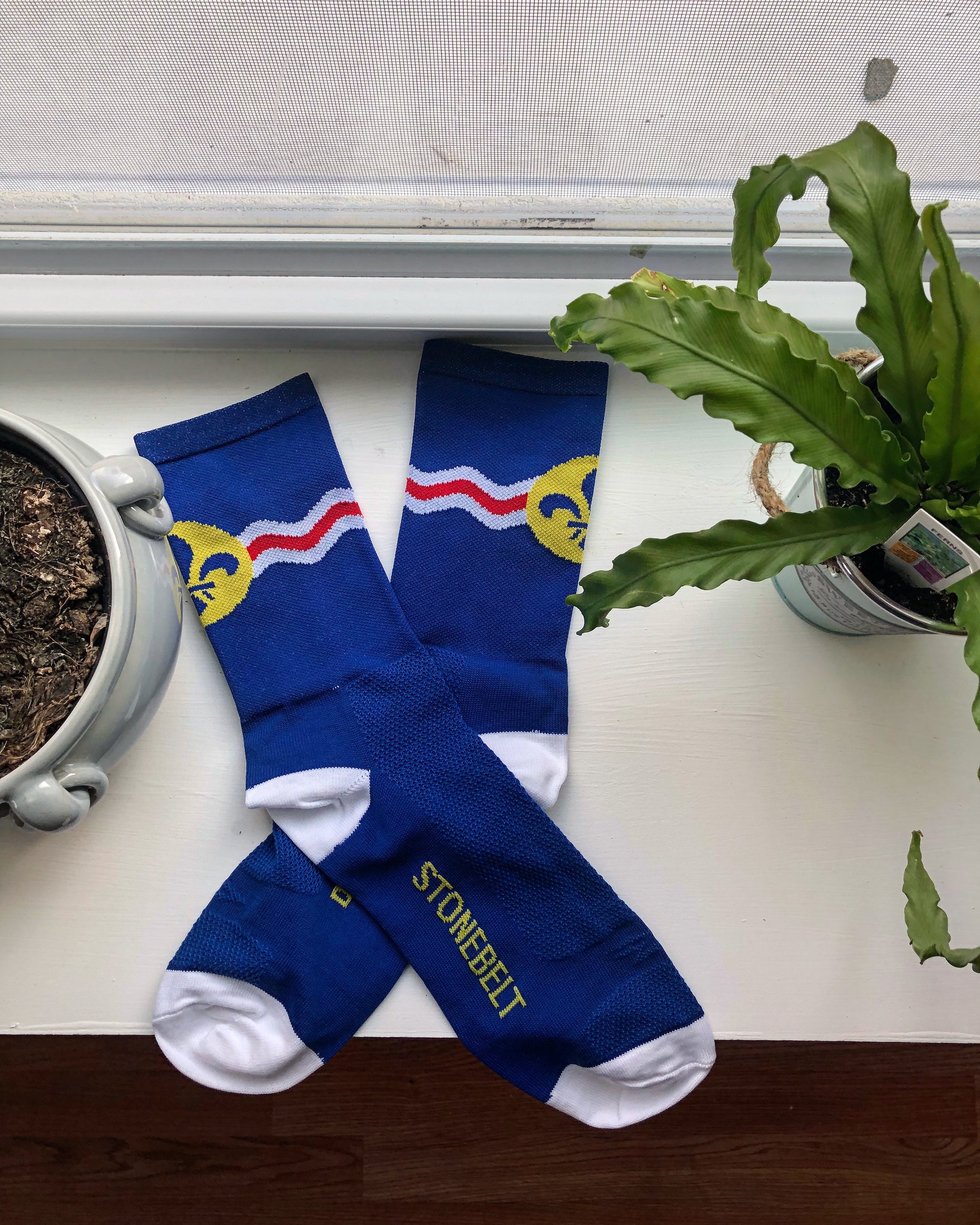 Born in the heart of the U.S., we don't shy away from our roots. St. Louis, Missouri lays at the opening of the Western foothills of America - setting an example at the center of the U.S. for diversity and hospitality.